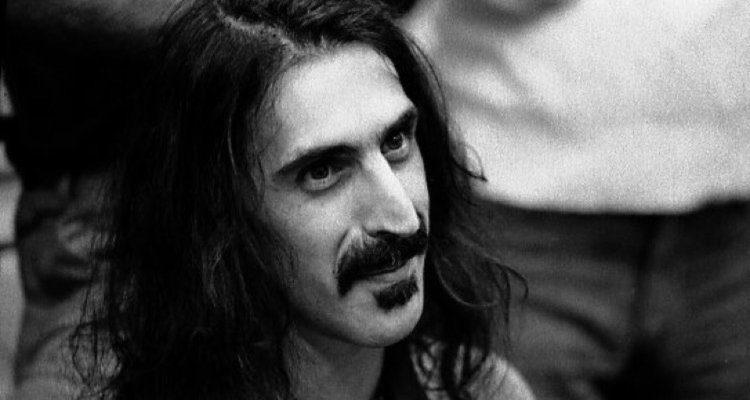 Universal Music Group has officially become the "permanent home" of Frank Zappa's body of work, the major label and the Rock and Roll Hall of Fame inductee's estate have announced.
Universal Music unveiled the pact this morning, making clear off the bat that the comprehensive purchase covers Zappa's "expansive recordings, publishing catalog of iconic songs, film archive," name, likeness, and the entirety of The Vault, or "the near mythic storage facility that houses the late Zappa's life's work."
The agreement builds upon a longstanding partnership between UMG and the estate of Frank Zappa, whose wife Gail (the original head of his namesake trust until her 2015 passing, at which point their children took over) united with Universal Music Enterprises about a decade ago. This deal in 2012 brought Zappa's entire recorded catalog, now encompassing 122 "official" releases, to streaming services for the first time.
Moreover, the digital expansion set the stage for UME and the Zappa estate to spearhead vinyl releases, ink a "long-term, global licensing agreement," and venture into spaces including visual media, UMG's approximately 1,500-word-long announcement message discloses.
While the undoubtedly substantial price tag of today's sale hasn't been publicly revealed, Universal Music is already moving to generate revenue from the investment, with higher-ups claiming that Zappa's aforementioned collection of 122 official releases "only scratches the surface of what the future holds as it represents a small fraction of the recordings in Zappa's expansive and exhaustive Vault."
(The Zappa estate has released north of 60 posthumous albums from the versatile music professional since he passed away in 1993.)
"An obsessive documenter, Zappa recorded nearly every session, rehearsal, live performance, and even casual jam in a variety of audio and video formats across nearly his entire life. UMG plans to dive into The Vault for new archival projects for decades to come," the major label elaborated, also highlighting its profit-hungry vision for Frank Zappa merch, films, "interactive experiences," and "non-fungible tokens (NFTs) and other next-generation Web3 projects."
Addressing the transaction in a 200-word-long statement, the Zappa estate said in part: "UMG have more than proven their passion for Frank's art and so the entire Zappa family – Moon, Dweezil, Ahmet and Diva – is thrilled to pass the baton to the new forever stewards for all things Frank Zappa. Old and new fans will get more of what they want – more Frank Zappa music for years to come."
Notwithstanding the trying economic climate and previous indicators of a potential cooldown in the red-hot catalog segment, companies including but certainly not limited to Reservoir, Primary Wave, Spirit Music, and Hipgnosis – not to mention the Big Three and their publishing operations – are continuing to pour capital into the sphere.
Universal Music/UMPG to this point in 2022 has bought the song rights of Neil Diamond and Sting, following a blockbuster agreement with Bob Dylan in late 2020. These three deals alone reportedly cost a cumulative total of around $1 billion.