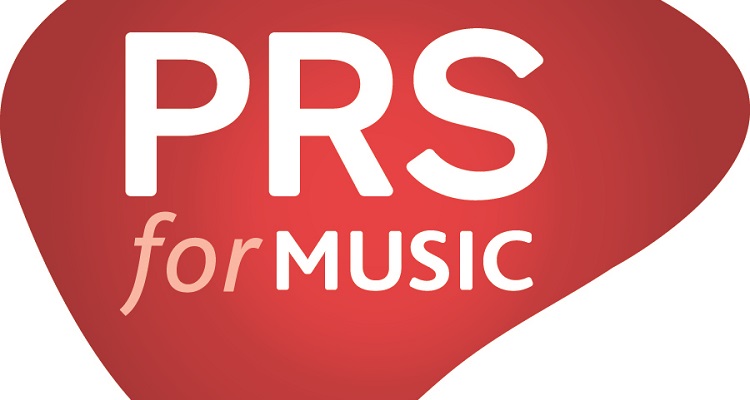 PRS for Music has announced a "record-breaking" distribution of £211 million for October of 2022 due largely to triple-digit growth in royalties from plays in public establishments.  
The London-headquartered entity, which is currently developing an "online portal" for songwriter credits, detailed the distribution milestone today, in a concise message that was emailed to Digital Music News. According to the 108-year-old organization, its members will receive a cumulative £211 million (currently $235.64 million) in this month's payout – an approximately 18 percent and £32.5 million ($36.29 million) year-over-year (YoY) boost from October of 2021.
PRS for Music pays performance royalties four times per year – in April, July, October, and December – and reported distributing £677.2 million ($756.28 million) to rightsholders during 2021. Of course, the October of 2022 payout therefore represents more than 31 percent of the sum for all of last year, and the encouraging data appears to be indicative of a continued return to normalcy for the in-person crowd-based entertainment space.
PRS likewise indicated that royalties attributable to overseas plays had increased by a modest 2.5 percent year over year in the October of 2022 distribution, whereas "live and public performance royalties" hiked by a significant 210 percent from the same stretch in 2021. (The October of 2022 payment "includes all remaining royalties held for adjustment during the interruption to licensing during the pandemic," PRS communicated.)
The 210 percent YoY gain is particularly noteworthy because PRS, despite posting a 22.4 percent revenue jump (as well as a nearly 60 percent improvement for income deriving from plays in public establishments) during 2021, stated that the public-performance total remained 38.1 percent beneath its pre-pandemic counterpart.
At the time of this piece's writing, most of the social media responses to PRS's distribution announcement seemed to be questions about when exactly the October payment will become available to members. The forthcoming "PRS Day" is scheduled for next Monday, October 10th.
Meanwhile, PRS for Music CEO Andrea Czapary Martin took the opportunity to tout the October distribution, relaying in a statement: "The record payment of royalties by PRS for Music reflects our relentless focus on maximising the value of members' rights. Ensuring members are paid as quickly and accurately is at the heart of everything we do."
Back in March, ASCAP revealed that it had achieved modest revenue growth in 2021 and distributed $1.254 billion to members, whereas BMI last month unveiled a record distribution of $1.471 billion for the most recent fiscal year (covering the 12 months ending on June 30th). The latter total signifies a $136 million increase from the prior year.